A taste before the trip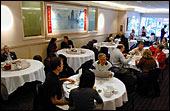 On such a gorgeous day, Viv and I decided to meet up with Ward at the city for brunch. After driving around the city to scoop out a few breakfast place, we ended up having dim sum-Ward's request. We went to Ton Kiang, where Viv and I haven't been to a long time. The food was alright, but sure wasn't like how I remember from...at least 3-5 years ago. Will I go back? Hmmm....probably no. There are too many good dim sum places in the city that offer better food for less or similar price range.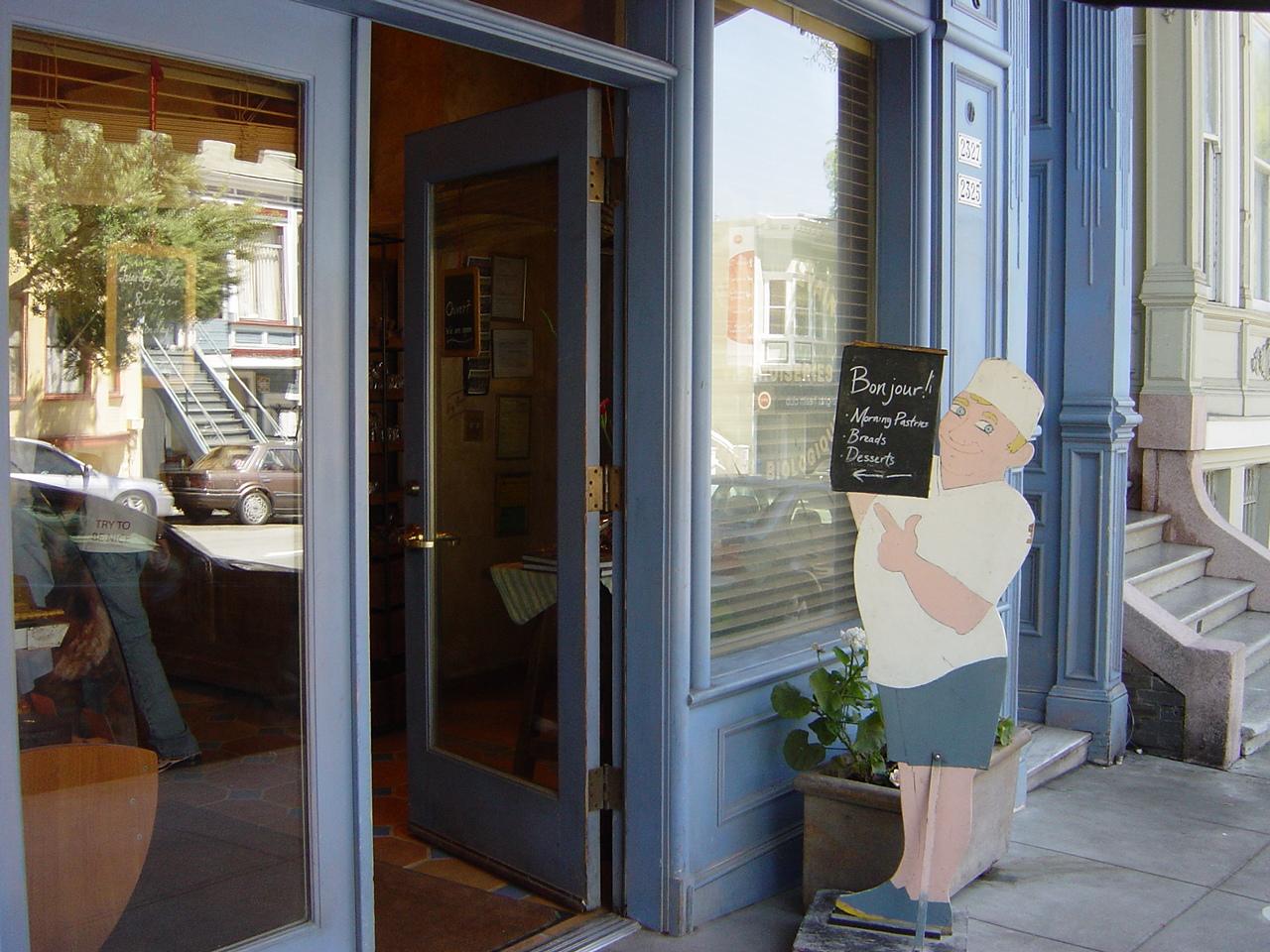 After that I have to stop at my favorite Boulangerie on Pine to pick up my croissants for breakfast for the next few days! A trick for those of you who didn't know-wrap each of your croissants in plastic, put them in a ziploc bag. Then you can keep your croissants in the freezer for up to 2-3 weeks! (Well, if you can wait that long and not eating them!?) Just take it from the freezer the night before and toast it in the toaster oven before you eat. Croissants from Boulangerie will taste just like it's fresh out from the oven! BTW Ward, I actually had picked up the chocolate cake you were pointing at for you, but forgot to give it to you before we split...sorry, but hope you enjoy the SF style city book!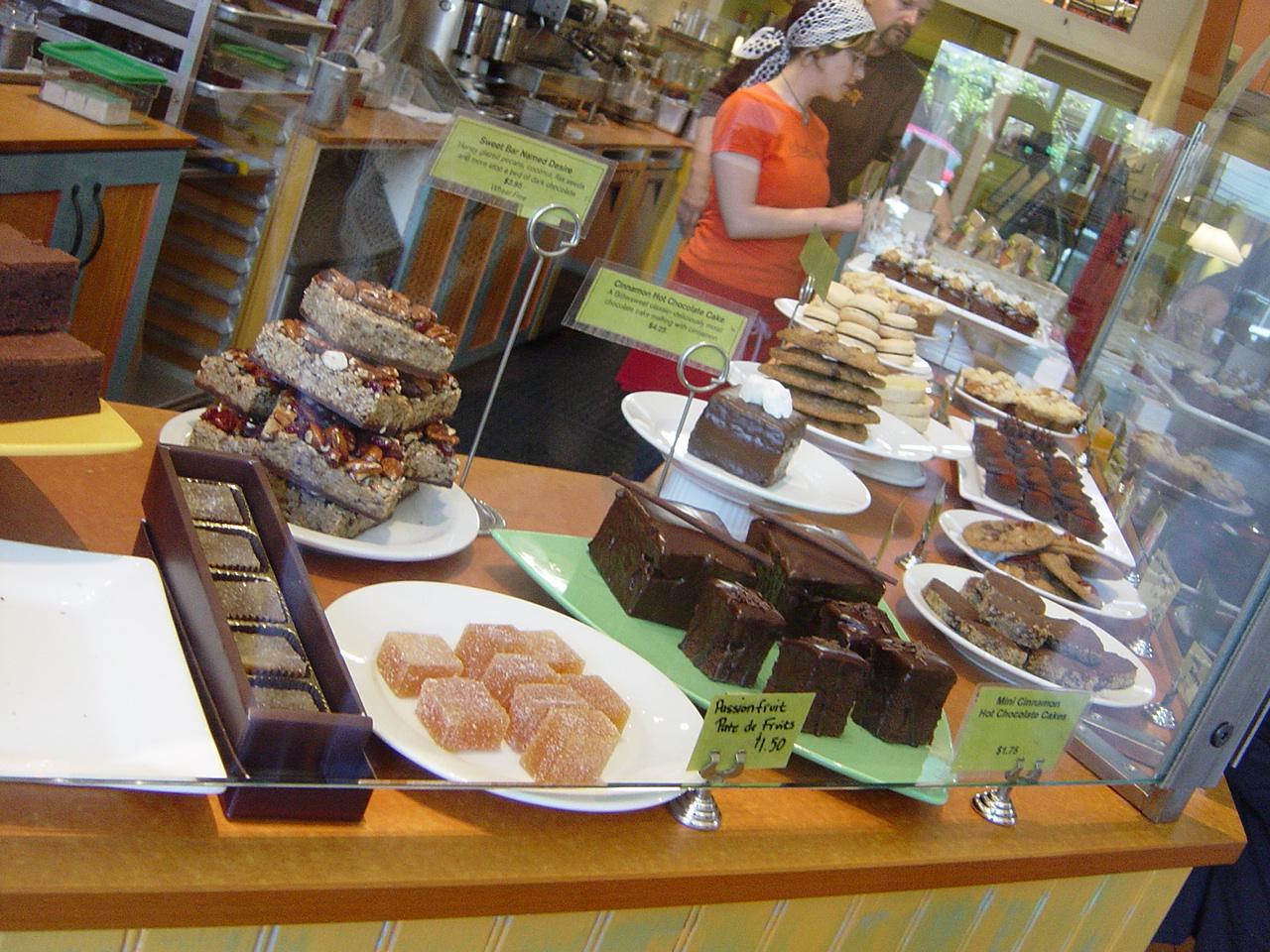 We had a nice stroll on Filmore afterwards, checked out a few places like Bittersweets cafe, which I didn't know they have another one in the city where I had only been to the one at Rockridge in Oakland. And there's the Olive Oil and Specialities store.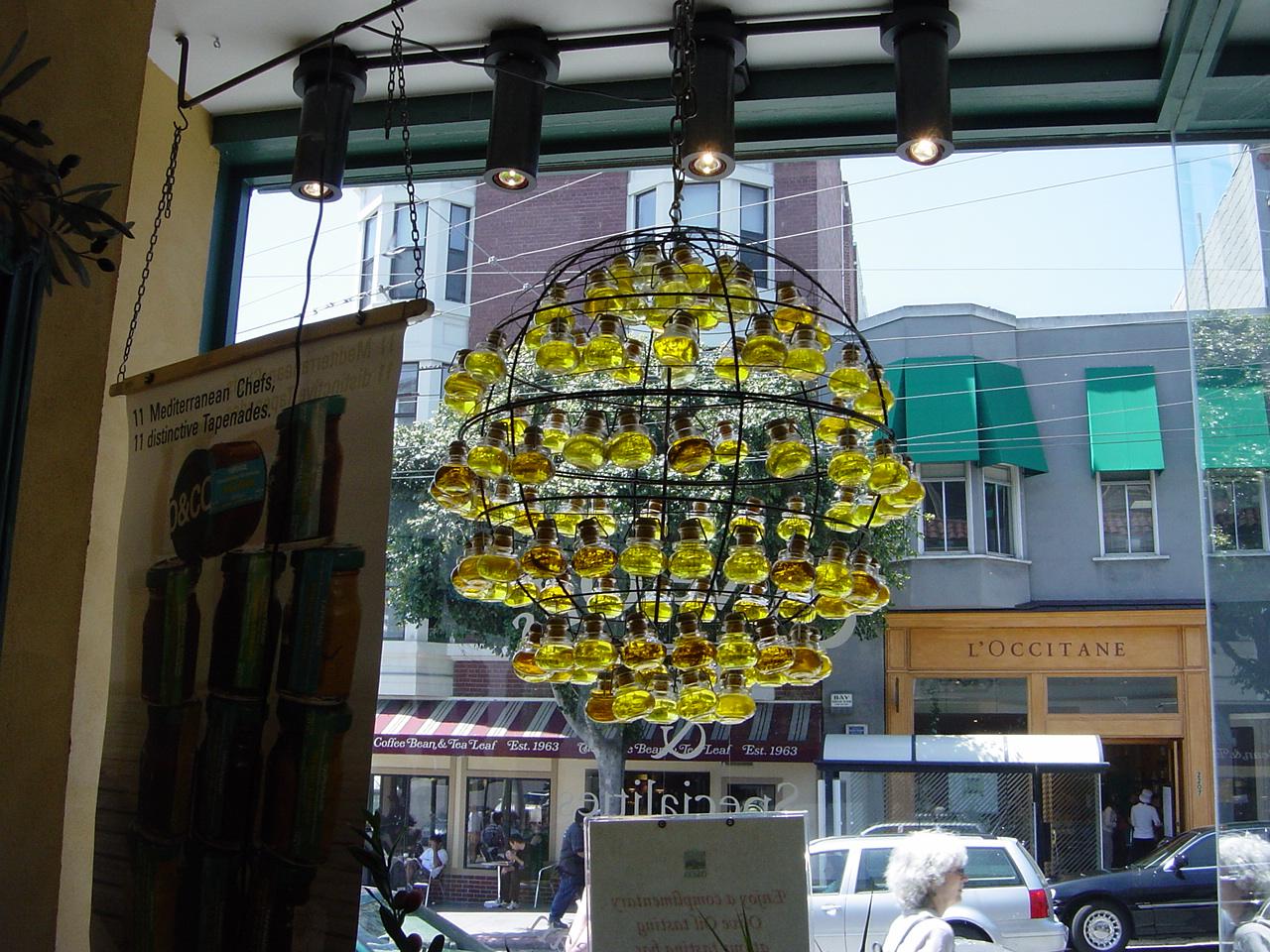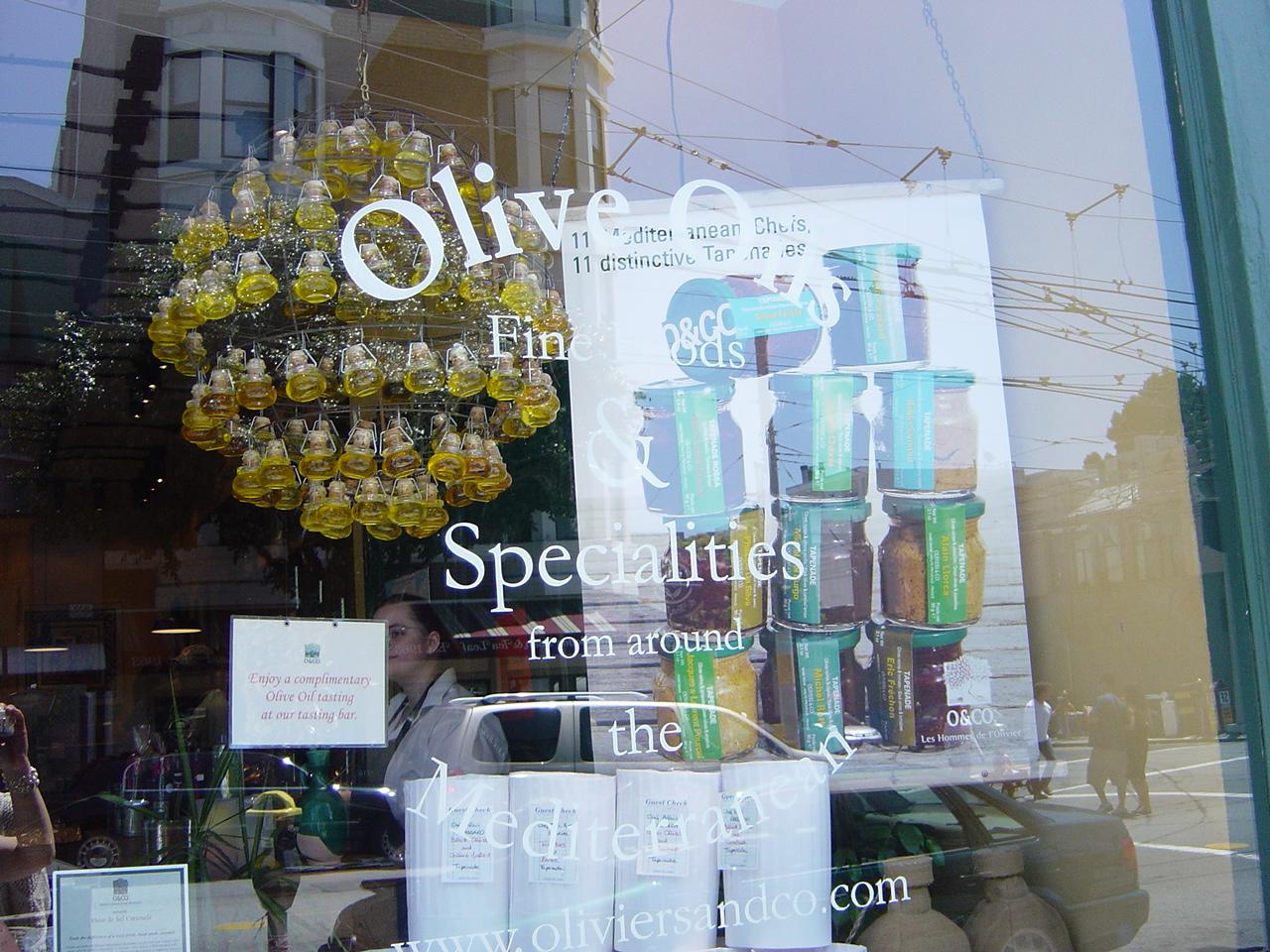 Then we were on the mission to check out a backpack that I've been longing to get. I have been seeing this new line of luggage of Samsonite on magazines and everywhere. I just love that orange! Only retail store that carry it is Flight 001 on Hayes, which will be perfect for me to also go pick up my monthly sake from True Sake! Sadly after I was holding the backpack in my hands, I didn't like it because it felt like I was carrying a box on my back. Too bad.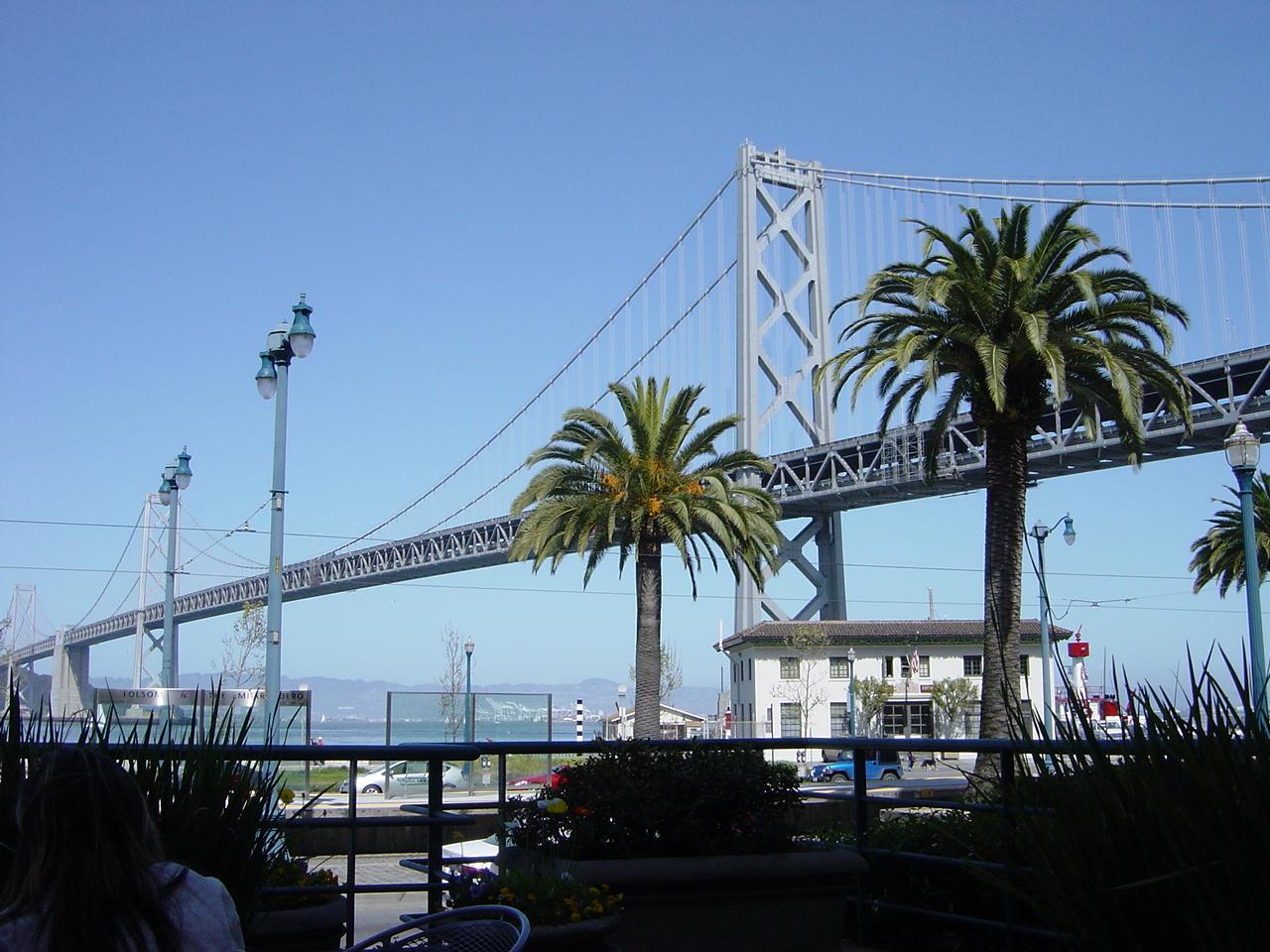 Before we headed back to the restaurant, we thought it would be nice to sit out on a patio somewhere for a cocktail and enjoy the beautiful weather. We therefore went to Palomino on Spear Street. Weather was great, view was awesome and companies were superb, but the service and drinks weren't! Hmmm...time to head back to the restaurant for our own good service and food!
Since I got the California Estate Osetra from the generous Tsar Nicoulai Carviar Cafe, I decided to have a munchies tasting night with my friends at the restaurant. While I was at the farmers' market yesterday, I had picked up some heirloom tomatoes and Italian basil. Also I bought the whole selection of the salami, prociutto and cheese stuffed pepper and fresh morzella cheese from Mastrelli's Delicatessen. Last but not least, a good variety of cheeses from the Pasta shop. To accompany all these food, of course we have to have our Henriot Champagne Rosé! Cheers-to another good day and good friends!