What a delightful evening!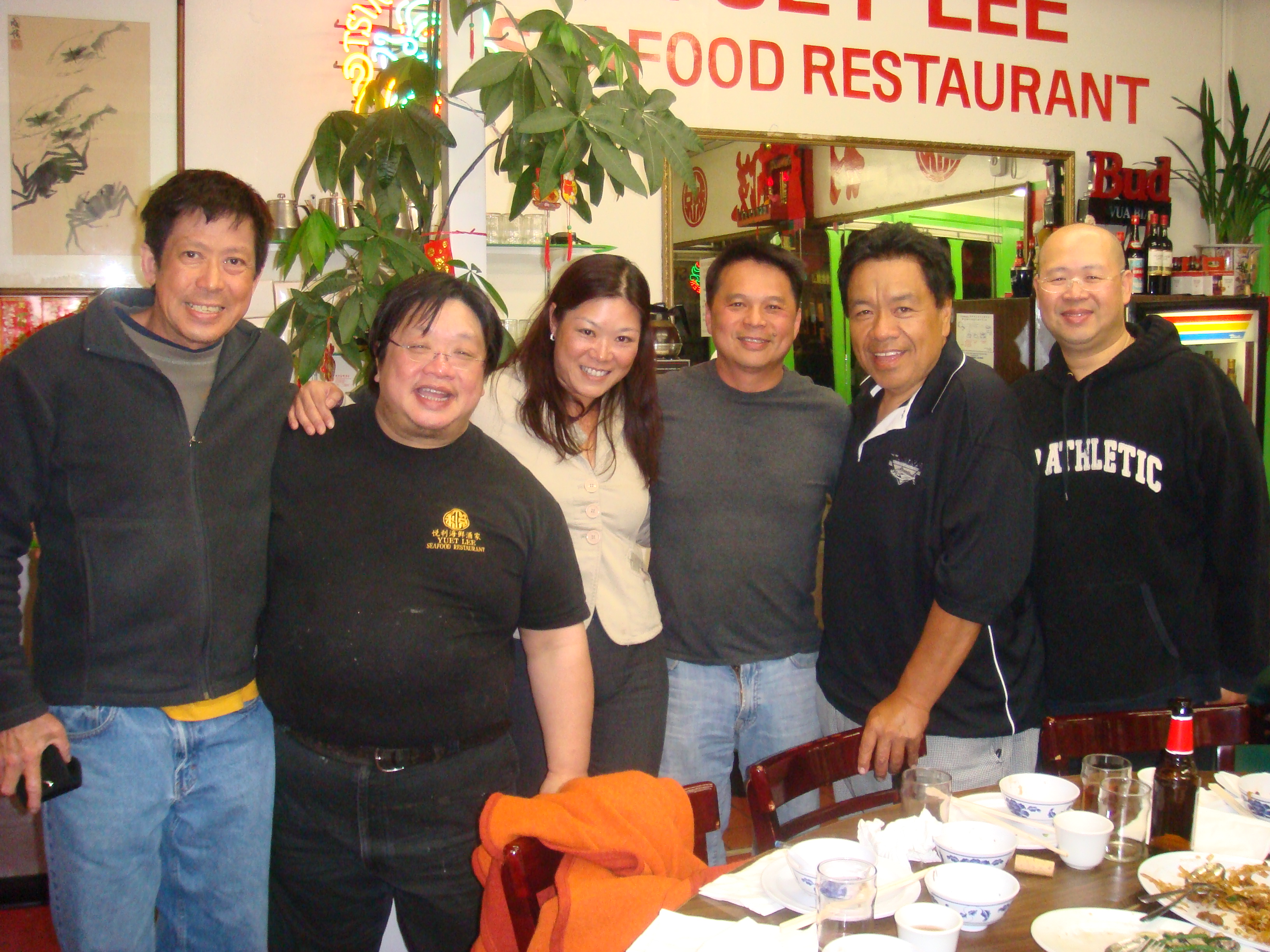 Marica called me yesterday afternoon and told me Tim from Yuet Lee is retiring! So he and Narsai David put together a dinner at Tim's place last night and wanted to know if I would like to join them. Are you kidding, of course! I'd cancel all my dates (like I really have hah) to join them. All together we have a party of 11 people. Then not too late into the dinner, Sam Choy of Sam Choy walked in followed by Charles Phan of Slanted Door! So turned out to be quite some party!
I had met Narsai in numerous occasions. However not until last night that we really had some conversations and shared some good humor. A great one was toward the end of the meal, Spam came into the topic. As I said I was very "particular" with my Spam, which I only eat this one brand only, Tim took a can of Spam out from his drawer. I looked at it and I said this was exactly the kind that I wouldn't eat, especially "low sodium"...too healthy! Later I found Narsai trying to sneak that can of Spam in my purse. Caught him and I mentioned to him again not this "low sodium" one!
I just totally cracked up when I went home. I couldn't believe not only he managed to sneaked the Spam in my purse, but he also took a table salt shaker from Tim's restaurant and put that in my purse as well! Very cute! I must give him credit of how thoughtful he was that he tore a corner of a piece of napkin and screwed the top with the napkin inserted underneath. So no salt had spilled into my purse!
Of course conversations we had over dinner were all about food. I'll be looking forward to have these guys over for a meal soon. That's going to be another joyful day!
Cheers all!